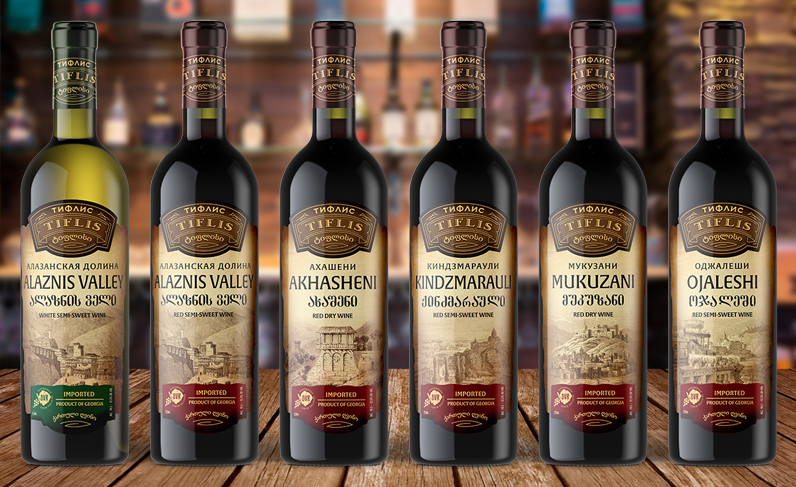 Tiflis wine is a wonderful wine created for true connoisseurs of the ancient drink of Georgia. The wine is created in accordance with European, Imereti and Kakheti technologies. The product range includes aged wines in barrels; original dry table wines, etc.
Red wines are distinguished by a delicate aroma due to the aging of wine in oak barrels, with a hint of astringency and a long, slightly chocolate aftertaste. Such wines are good with meat delicacies, traditional Georgian snacks.
White wines in the aroma have fruity and stone notes, refreshing citrus tones, with mineral shades and a velvety finish. They are suitable as an aperitif, as well as to dishes of poultry, white fish and fruit salads.
Tiflis wine is distinguished by a rich and multifaceted bouquet, in which classical fruit and berry and wood shades and original spicy and caramel tones appear, forming a balanced combination.